QElectroTech
QElectroTech is a free software to create electric diagrams. QElectroTech, or QET in short, is currently available in version 0.6.
License and availability
QElectroTech is under GNU/GPL license. It is currently available for Windows, Mac OS and Linux.
Features
See the page Features and roadmap.
They support us: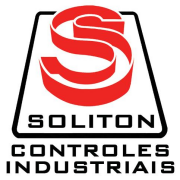 Soliton Controles Industriais Ltda.
Soliton is an engineering company that for more than 30 years is acting in the market
of industrial automation, specializing in frequency inverters, direct current and servo drives,
PLC and human/machine interfaces.
Soliton is highly specialized in web tension control for film, foil, pulp and paper machines, extruders, printers, slitters,
rewinders etc.
They participate in the code development and translation of QElectroTech to brazilian portuguese.